Cold Colored Rainbow Bottles Pack: 8 Fantasy Inventory Items
A downloadable asset pack
Hi friends!
Today, I've got something new: Rainbow Bottles Pack: 8 Realistic Inventory Items.
Again, I've made these items with an AI software meant for art creation. These bottles make me think of weather spells, etc.
VERY IMPORTANT: I've made these items to fit my game background series (AI-made and classical). As you already know, all my game backgrounds have a special effect on, unofficially called "Rachel's Blur." These items have the same effect on in order to match those backgrounds. Hence, items that you're seeing on miniatures, aren't blurred versions made for preview, they are purchase-ready versions, you're getting exact same blurred versions upon purchase (just without the net). I've given all items soft, blurry edges on purpose so that they can nicely blend into any background, doesn't matter if it's bright, dark, textured, etc. Dimensions are also as seen on these previews below. Please take that into consideration before purchasing! If you're looking for large-scale items with sharp details and clear-cut edges, these ones are definitely not for you!
The file types are obviously PNGs. The pack includes 8 separate images with each item shown below. These have around 700-710 px of height. Below are previews. For real-size preview, please drag the images on the tab panel for a new tab to open or save images on your desktop.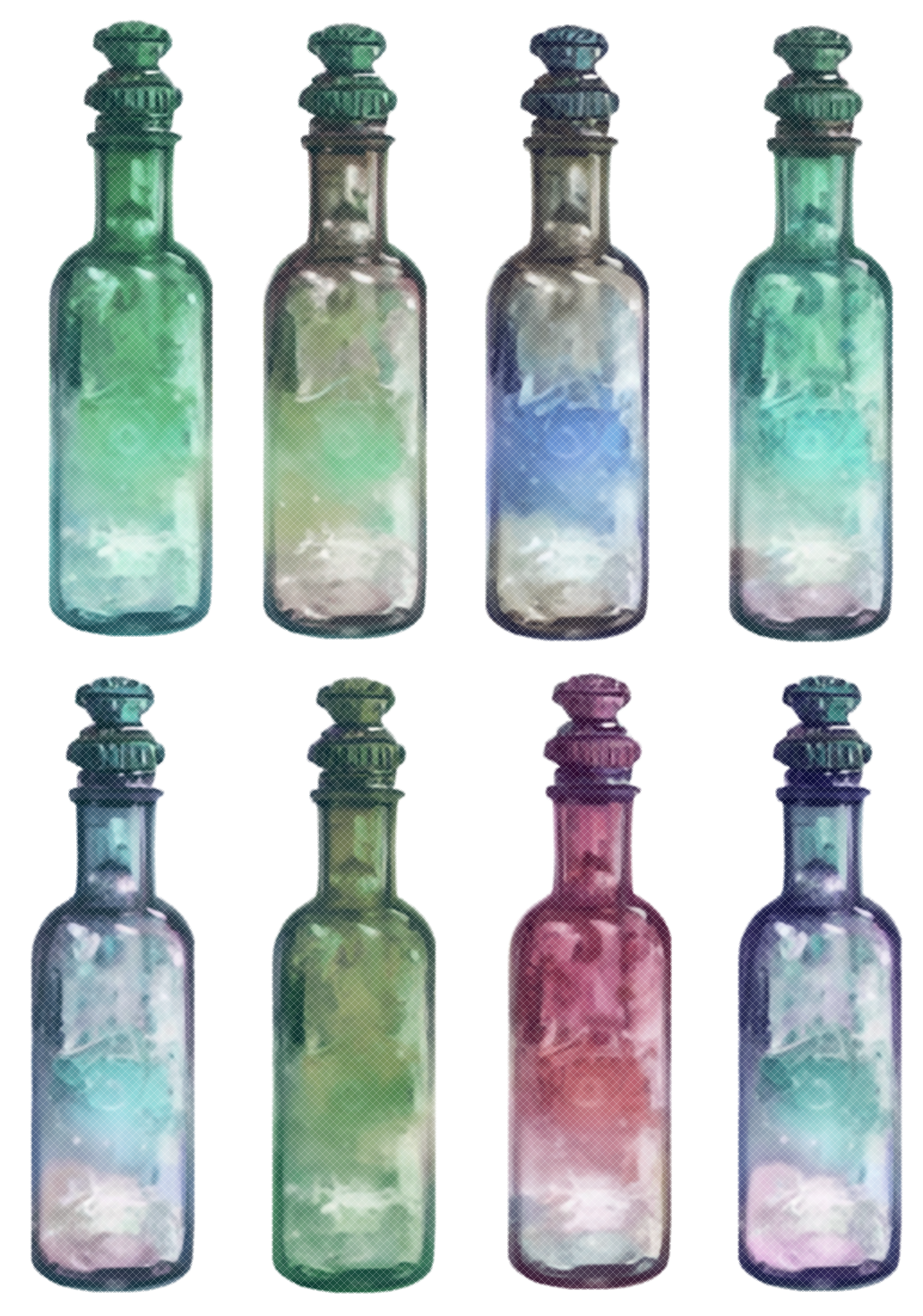 These assets can be used safely in your 2d adventure games (free and commercial), and you don't need to credit me. However, if you want to use them in some other way, please make sure to read the terms of use on my itch.io profile, as not all other uses are allowed!
Check out all my AI-made backgrounds (ones working best with this particular pack) here. You may also want to check out the classical visual novel backgrounds, but remember that they're a bit different and that the style might not fit this particular pack that well. There is also a new series of impressionist visual novel backgrounds, that won't work with any of the upper background series, but you may still want to check them out here.
Looking for Tyranobuilder GUI packs? I've got you covered.
If you have any questions, please write me a comment here or on the page with requests (link above).
And last but not least, always feel free to post links to your visual novels in the comment section below! I'd love to showcase your creations on my profile!
xoxo Rach
Purchase
In order to download this asset pack you must purchase it at or above the minimum price of $8 USD. You will get access to the following files:
RC_ColdColoredRainbowBottles.rar
2 MB